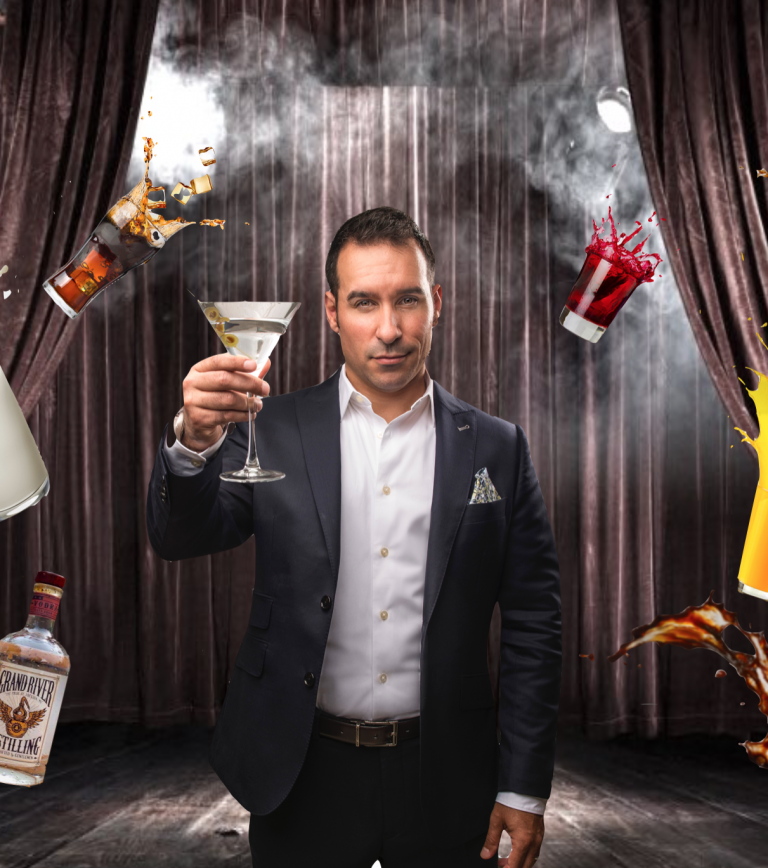 EXPERIENCE THE EXTRAORDINARY
Daniel Martin has quickly become one of the most in demand performers in the nation. His high-energy performances are a unique fusion of Incredible Sleight of Hand and Playful Sleight of Mind that has been leading to record breaking crowds at theaters, celebrity & top corporate events worldwide. 
He was recently awarded "Best Variety Artist" & "Best Male Performer" after winning the award for  "Entertainer of the Year".  His awarding winning magic has been experienced on NETFLIX, CBS, NBC, The BBC, Discovery and by almost a billion people online. 
Daniel is hailed by his peers as one of the most creative acts performing today.  With some of the biggest names in the corporate and entertainment world frequently choosing Daniel to consult on their own live shows and TV projects; such as the hit NETFLIX show Magic for Humans.
VERITAS has quickly become the flagship, upscale restaurant in Jackson, Michigan.  Started with the need to bring the highest quality dinning experience to Michigan, the culinary team behind the successful Grand River Breweries have set a new standard of dinning excellence with their passion for "True Food". 
Drinks & Deception is housed on the 2nd floor in a secret showroom.
VERITAS and Drinks and Deceptions are ADA accessible.