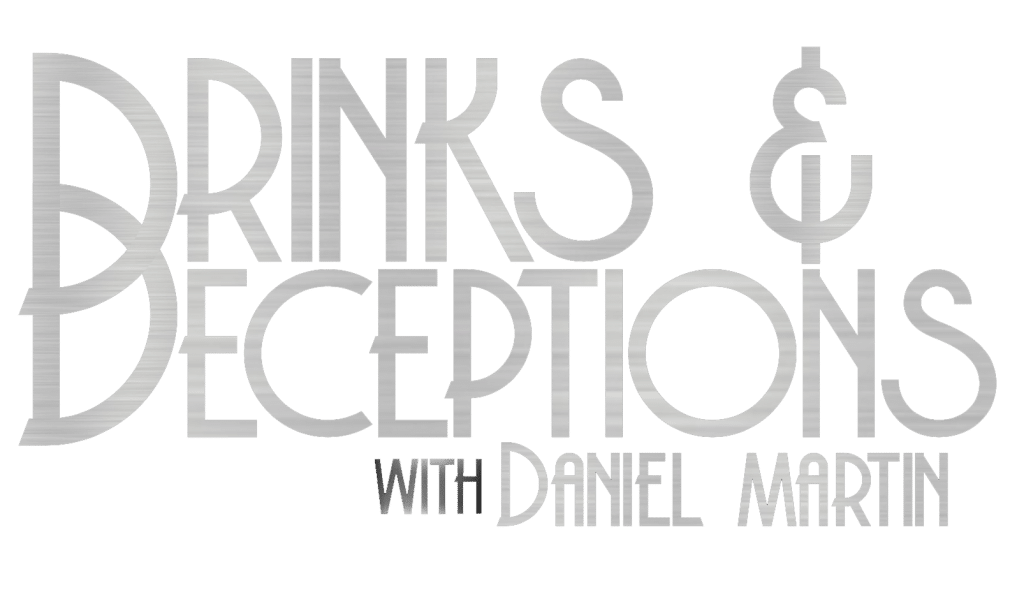 Incredible Sleight of Hand
& Playful Sleight of Mind
December Performances are now Sold-Out.
Sign-up to receive early access to tickets 1 hour before they are released to the public & to be notified of future dates as tickets sell quickly!
Saturday, December 16, 2023
Saturday, December 30, 2023
Sunday, December 31, 2023
Saturday, November 25, 2023
AN EXPERIENCE UNLIKE ANYTHING ELSE
Award-Winning Magician Daniel Martin and the visionaries behind VERITAS in team up to present a new concept of magic show for adults that is unlike anything you have ever seen and a first in Michigan. 
At Drinks and Deceptions, you will be part of a one of a kind, immersive magic experience– literally just a few feet away– in an upscale, bespoke venue hidden above VERITAS designed for you and 35 others. 
What is typically only offered in major cities like NY, LA & Chicago can now be experienced in downtown Jackson, Michigan.
A FINER DINING EXPERIENCE
Veritas is Michigan's newest upscale, fine dinning experience in downtown Jackson, MI backed by an incredibly talented culinary team. Their curated menu of Seafood, Sushi and Dry-Aged Steaks along side their impressive wine and craft cocktail menu are the perfect compliment to Drinks & Deceptions.
GET EARLY ACCESS TO future dates & TICKETS